Objective:

This article will show how to add new functionality in HtmlHelperclass using Extension method. This will give step by step explanation of, how to create or add MENU functionality n Html helper class and then use that in view of ASP.Net MVC application.

Step 1:

Create an ASP.Net MVC application.

File->New->Project->web->ASP.Net MVC Application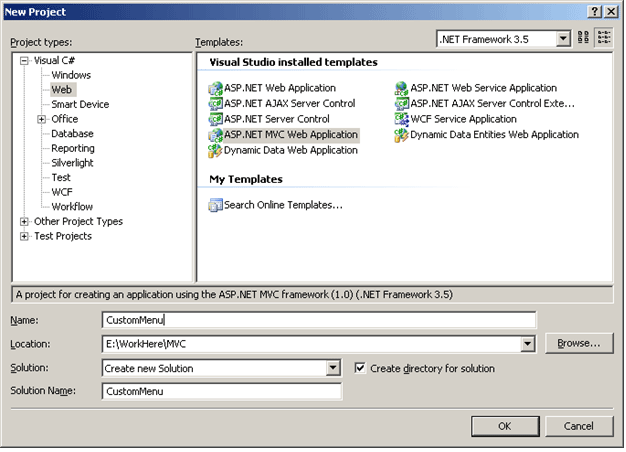 Step 2:

Create Extension method for Html Helper class.
Add a class to the project. Give a significant name. I am giving name MenuExtension

Convert this class to a static class.

This class contains two methods.
See full detail:
http://www.c-sharpcorner.com/UploadFile/dhananjaycoder/custommenyaspmvc06292009065844AM/custommenyaspmvc.aspx